Butcher Beef For Sale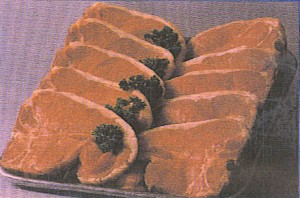 Murray Grey beef is known the world over for it's consistently tender, great tasting, high grading meat.
Available Now!
Justin & MaryAnn Holloway (208) 228-6301 or hdcattleco7@msn.com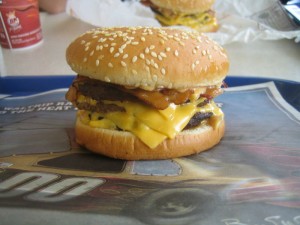 Amount of Meat

Price

Approximate Price Per Pound

add an additional $.60 per pound for butcher costs

Whole Animal

$2000

 

$3.57 per lb. – around 560 lbs. of meat

Half Animal

$1000

 

$3.57 per lb. – around 280 lbs. of meat

Quarter Animal

$500

 

$3.57 per lb. – around 140 lbs. of meat
How They Are Fed
We raise only naturally grown beef. Although the grass and alfalfa they eat is sometimes fertilized, they are not given any other chemical or hormonal substances. Our cattle are not given any growth stimulants and are only given antibiotics if they get sick. From birth until about eight months of age they are fed only their mother's milk, alfalfa hay, and pasture grass. From weaning until butcher time they are put on a diet of rolled oats and corn, minerals, and free choice grass/alfalfa hay. Our cattle are on a strict vaccination program to prevent them from contracting harmful diseases that would decrease the quality of meat you recieved and to ensure it's safety for you and your family. We have been Beef Quality Assurance Certified to ensure that you get the very highest quality of meat.
Terms and Conditions
You buy the live animal from us, we house it, feed it, care for it, and deliver it to the butcher of your choice for you (we can recommend a butcher if needed). We require a nonrefundable down payment of $250 to reserve your steer and the rest of the money at the time that we deliver the steer to the butcher. You are in charge of all costs from the butcher. We do not ship meat and we are located in the Southeastern Idaho area.