Dogs For Sale
Puppies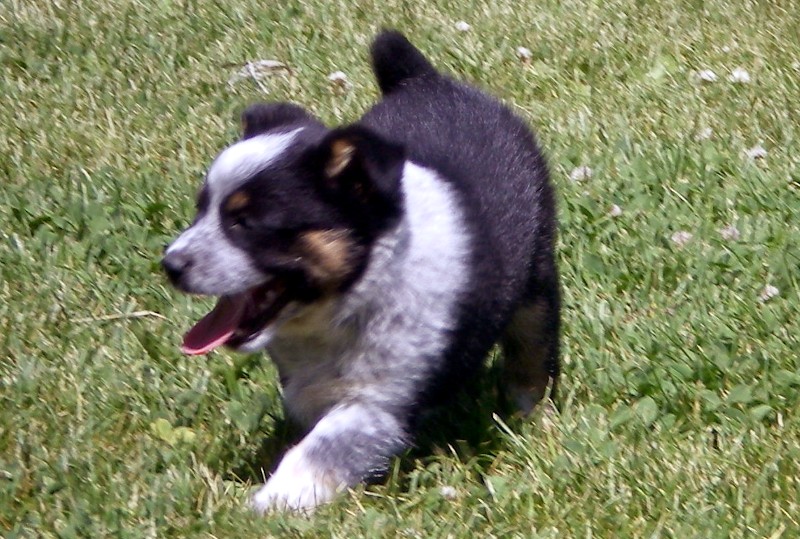 We Have No Puppies At This Time.
Please contact us if you'd like to be put on a waiting list. Our next litter is expected in the spring of 2016.
Mini Blue Heeler/ Toy Australian Shepherd 
Our female is named, Pepper. She is a purebred Miniature Blue Heeler (NO Chihuahua bred in!) that weighs 40 lbs and is 17 inches tall. She is a great dog that is kind, obedient, and smart. She works cattle, keeps up with the 4-wheeler and horses, is safe around chickens and cats, and she loves our children! She has never nipped at anyone and she is kind to strange dogs and people.  
The sire to our puppies is Tex, a purebred Red Tri Toy Australian Shepherd who has a quiet temperament and loves attention. He is registered with the CKC and has Grand Champions on both sides. He weighs 9 lbs. and is 12 inches tall.